Dava Shastri's Last Day by Kirthana Ramisetti (Review)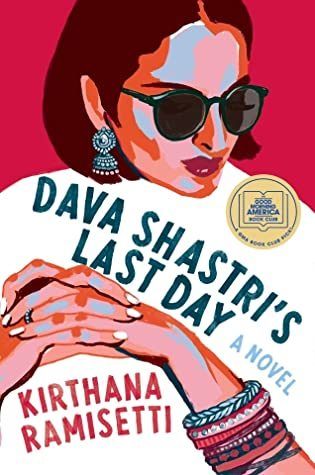 Get your copy:
Disclosure: This post may contain affiliate links, which means I may receive a commission if you click a link and purchase something that I have recommended. Please read my disclaimer for more details.
Dava Shastri's Last Day
by
Kirthana Ramisetti
My rating:
5 of 5 stars
Dava Shastri's Last Day is a sweeping story about a fiercely ambitious woman who wrote the narrative of her life and then lived it out–right to the very last moment.
It's Christmas 2044 and news of Dava Shastri's death is filling up news feeds around the world. On a remote private island, Dava Shastri herself hides under the covers, eyes glued to her tablet as the obituaries start pouring in. Downstairs, her four adult children, their spouses, and Dava's grandchildren struggle to understand why the world thinks their matriarch is dead.
As Dava reveals her plans and breaks the news of her impending death to her family, each of them must reconcile what they thought they knew about their philanthropic mother with the stories emerging over the closely guarded newswires. Each's has a uniquely complicated relationship with their mother and must work through myriad emotions and memories in order to support her and connect with her in her final hours.
Meanwhile, Dava herself revisits significant moments of her epic life, lived to its fullest in every way and confesses to her family about two secrets she's kept hidden for decades.
While some other reviews I read described the characters as unlikable and unrelatable, I didn't find this to be so. Although I couldn't, perhaps, relate to their privileged lifestyles and specific circumstances, I think there's something relatable about each of the characters as they grapple with their identities, which are so closely tied to that of their mother and their place within the Shastri-Persons family.
Ultimately, I found this book to be moving, encouraging, inspirational, and entertaining. It was the perfect way to cap off my 2021 reading journey–a gentle reminder of the fleetingness of life and a nudge to go out and life it to the fullest.
Rating: 5 stars (it was amazing)
View all my reviews
I'm Sophie. I'm a writer, homeschooling mama, and recovering overachiever. I get by on good books, chocolate, and just enough sleep.
Introduce yourself in the comments below and tell me what kind of books you love to read.